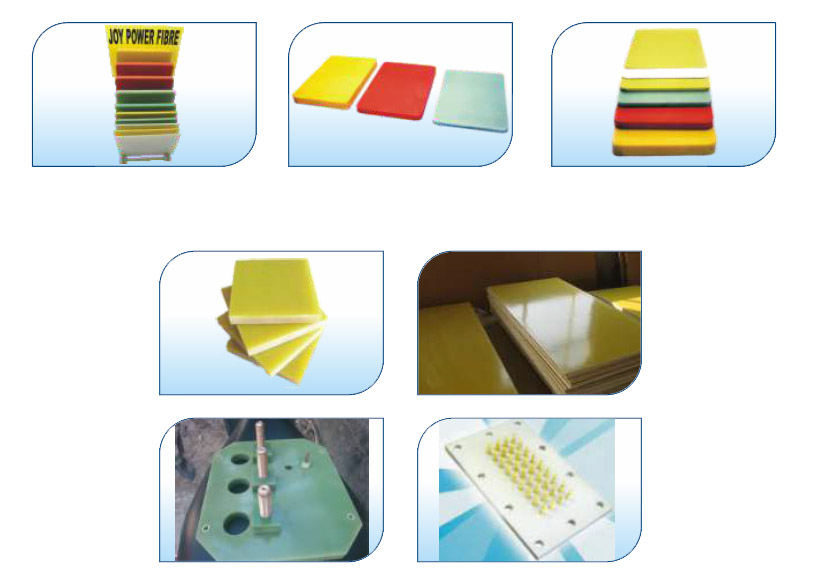 The advantage of the material are very good electrical properties and low price in combination with other materials for thermal stability class F. The material is characterized by: – Good mechanical properties – good electrical insulating properties – a low water absorption – dimensional stability at high temperature availability . We offer a full plate in the form of sheets, trim-workpieces or finished components by. client. We provide cutting services, CNC milling, CNC drilling and tapping.
Based on epoxy & polyester resin and fiberglass reinforcement, various grades of laminates are manufactured to NEMA G-10 and G-11 standards. Also, with the stringent requirement of high tracking resistance and high di-electric strength in view special type laminates are offered for MV Switchgear applications. Similarly, fire-retardant grade laminates are offered for specific applications. These are available in standard sizes, in the thickness range of 0.4 mm – 60 mm & above.
Of course, extra – long Sheets / strips of more than 2400 mm, without joints, are also offered for coil support in Generators. A wide range of Laminates made out of fiberglass CSM and woven fabric bonded with Epoxy or Polyester resins are offered for a variety of applications. These are made to EP2 / EP3 as per Indian standard IS1O192-1982.